Packaging and food containers
The papers Singleproof® and SuperPerga® provide packaging with high flexibility, versatility, and quality – regardless of application.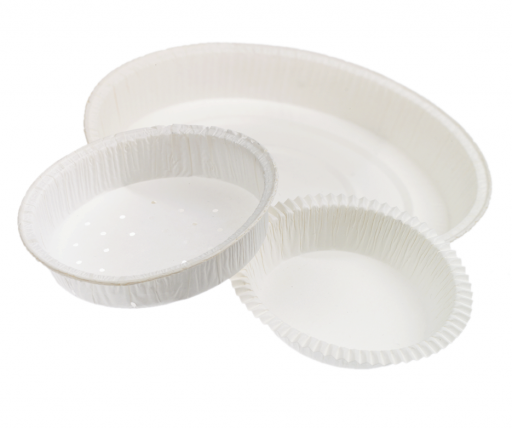 Paper is the most natural packaging material and all our natural greaseproof papers are certified for use together with food. Some of the world's largest food manufacturers have very good experience with our paper and know that it is a reliable product. Our paper is a safe, biodegradable and recyclable alternative.
Packaging made from our Singleproof® paper can be taken directly from the freezer to the microwave or a regular oven. It is not uncommon for frozen sticky cakes, frozen dishes or pies to be packaged in paper molds made mad of Singleproof®.
Our SuperPerga® packaging paper for food has been developed to handle greasy food products such as butter, meat and cheese. It is also ideal for fast food packaging. The next time you grab a hamburger, it may well be wrapped up in SuperPerga®.
But our packaging paper can also be used for other products. For example, they work excellently for graphic printing, for coatings and as a component of laminated packaging material since the printing properties are exceptionally good.