Partners and networks
You are no better than the company you keep. Our partners' share our values and each possess the same level of expertise and dedication as we do. Together with our partners and networks we create, innovate, and raise the standard of the industry, benefitting both shared and individual goals in the process.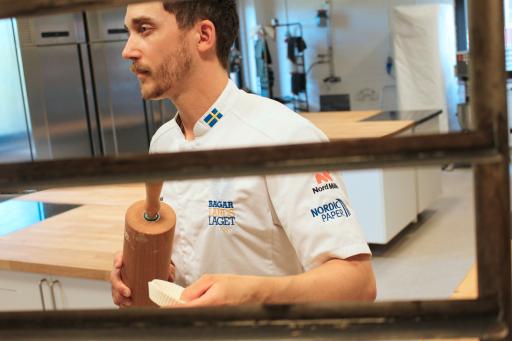 Swedish National Baking Team
As the leading provider of premium baking and cooking paper for top restaurants, cafes and baker-ies around the world, Nordic Paper is the natural choice as a major sponsor of the Swedish National Baking Team and World 
Master Baker Håkan Johansson. The champion bakers from the Swedish national team know they can rely on our Natural Greaseproof papers to make baking simpler, cleaner and more convenient.
"We use large amounts of baking paper, for competing and training as well as in our everyday jobs. It is an absolute necessity to have a product that we can trust, that's easy to work with and where we can use the same sheet several times. It's also of great importance that the products we use contain no added chemicals" 
– Alexander Pelli, coach of the Swedish National Baking Team.
The national team even have selected a favourite paper – Champion's Choice – which is provided by Nordic Paper for all their world-class competitions.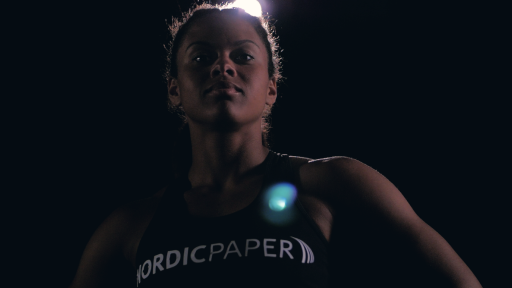 Claudia Payton – Track and field sprint athlete 
Claudia is the next generation of sprint athletes and she has already multiple athletic merits. She is strong, powerful and with the same stamina as our Kraft paper. She represents the strength in our products and is a great metaphor for our brand iamKraft®.
"I will give Nordic Paper and their Kraft paper even more strength and power."
- Claudia Payton, sprint athlete.
Claudia is, just as our Kraft paper, born and raised in Värmland county, Sweden and an important part of Nordic Paper's social commitment is to support local sport and athletes. We hope that through our cooperation with Claudia we can give her good support in her striving for her dream goal.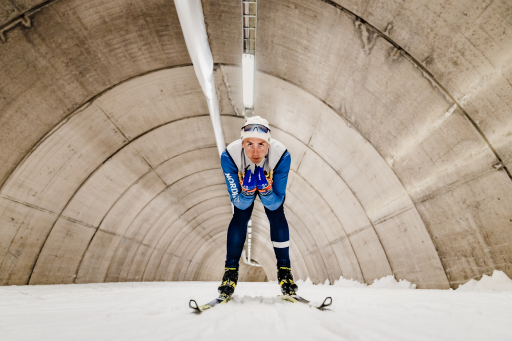 Anton Persson - Elite skier
Anton Persson, an elite skier from Torsby, Värmland, is Nordic Paper's new partner and bearer of the iamKraft brand®. Nordic Paper has collaborated with Claudia Payton, an elite sprinter, and the Swedish Bakers' Team for several years. Now we take the next step and invite Anton who will also be the face of our kraft paper, iamKraft®. Anton personifies everything our kraft paper stands for. Power, endurance, strength, flexibility and durability.
"This cooperation is extremely important for me, giving me the chance to really aim fully. It will be fun to collaborate with Nordic Paper, which is a leading company in its industry and also has a clear environmental profile. The fact that they also manufacture here in Värmland, where I grew up and once started skiing with my grandfather makes it extra fun."
- Anton Persson, elite skier.