Partners and networks
You are no better than the company you keep. Our partners' share our values and each possess the same level of expertise and dedication as we do. Together with our partners and networks we create, innovate, and raise the standard of the industry, benefitting both shared and individual goals in the process.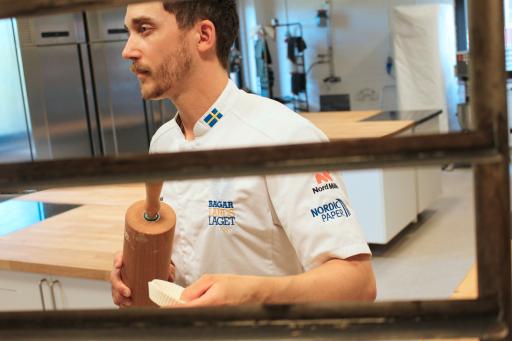 Swedish National Baking Team
As the leading provider of premium baking and cooking paper for top restaurants, cafes and baker-ies around the world, Nordic Paper is the natural choice as a major sponsor of the Swedish National Baking Team and World 
Master Baker Håkan Johansson. The champion bakers from the Swedish national team know they can rely on our Natural Greaseproof papers to make baking simpler, cleaner and more convenient.
"We use large amounts of baking paper, for competing and training as well as in our everyday jobs. It is an absolute necessity to have a product that we can trust, that's easy to work with and where we can use the same sheet several times. It's also of great importance that the products we use contain no added chemicals" 
– Alexander Pelli, coach of the Swedish National Baking Team.
The national team even have selected a favourite paper – Champion's Choice – which is provided by Nordic Paper for all their world-class competitions.