Baking and cooking paper
If you are looking for a paper with unique properties and flexibility, Nordic Papers Natural Greaseproof paper is the product for you.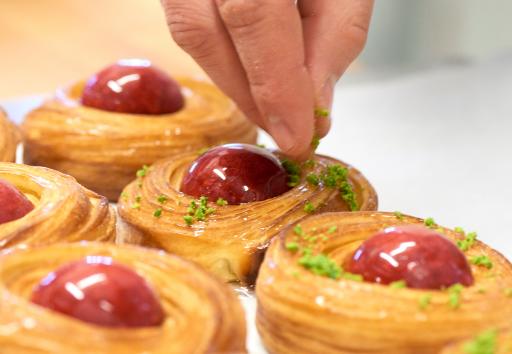 Packaging of our Natural Greaseproof paper can be taken directly from the freezer to the microwave or frying pan. And provides protection from grease, light, air and moisture.
Our Natural Greaseproof paper is developed together with our customers and certified for use with food. This makes the paper as useful in professional kitchens as in the home.
Some of the advantages of our paper for baking and cooking:
A natural product that can be recycled.

Ideal to use instead of grease on oven plates, molds and even in frying pans.

Reduces cleaning requirements, increases productivity and extends the life of plates.

The paper is ideal for preserving the aromas from spices and raw materials. Chicken, meat or fish can be wrapped in the paper and then fried directly in the frying pan.

Perfect for frozen food to be taken directly from the freezer to the microwave or regular oven.

Certified for use at temperatures up to 220°C.

Available as disposable paper or for reuse – suitable for both the home kitchens and professional kitchens.

Fits the health-conscious trend by reducing the use of fat in cooking.
Our paper for baking and cooking is available in a variety of designs and price ranges. We are also responsive to your needs and can adapt the paper to your specifications.