iamKraft® speciality paper
In the field of speciality kraft paper, we manufacture paper for customers' special industrial applications. With our knowledge, we find the right solutions together with our clients and the variety of applications.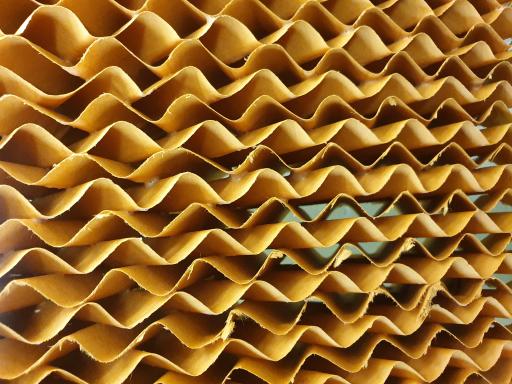 Absorbent kraft paper
The unique properties of absorbent kraft paper makes it ideal for a variety of products in the construction and furniture industry, for example plywood manufacturing. Impregnated kraft paper creates a smooth durable surface. Plywood made with our impregnating paper is used as molded wood for casting concrete and as truck wreckage. Absorbent kraft paper is also used for humidifiers and air conditioners designed for livestock and chicken farms.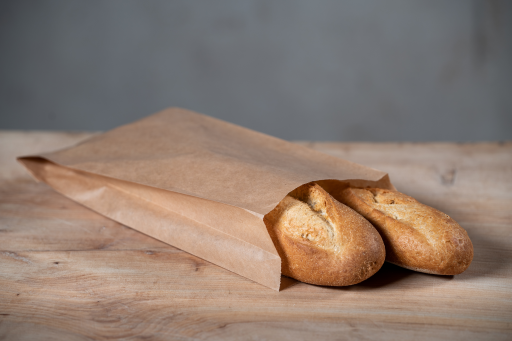 Calendered kraft paper
Our iamKraft® Calendered, with two smooth sides, is a paper that is well suited for packaging and bags. It is ideal for printing and is also one of the strongest thin packaging papers on the market. It can also be used in laminate and composite products.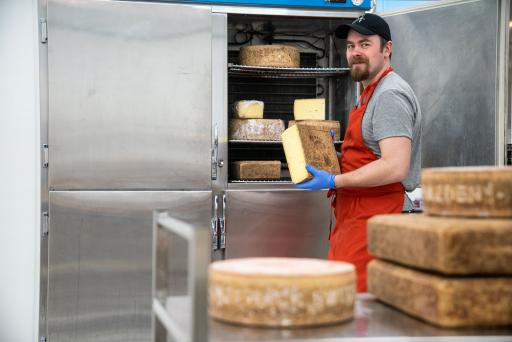 Interleaving paper for the steel industry
iamKraft Leaf® interleaving paper developed for steel production has, with its unique purity, become an obvious choice for stainless steel manufacturers worldwide and can be used throughout the manufacturing process. Whether it's the production of razor blades or stainless-steel appliances, our iamKraft Leaf® guarantees a shiny beautiful surface.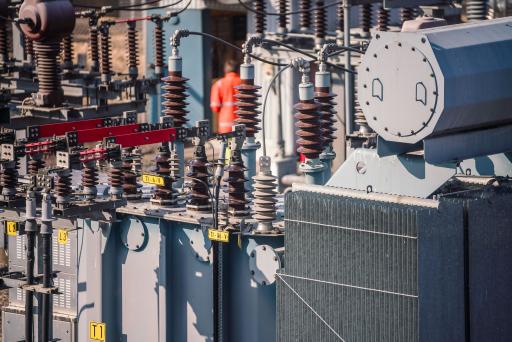 Electrotechnical kraft paper
Through a special cleaning process, impurities and charged ions are removed from the pulp used for our iamKraft Electro®. The result is a non-conductive paper perfect for insulation of electrical components such as cables, transformers, and electric laminates. The paper ensures low loss factor and high dielectric strength in most electrotechnical areas.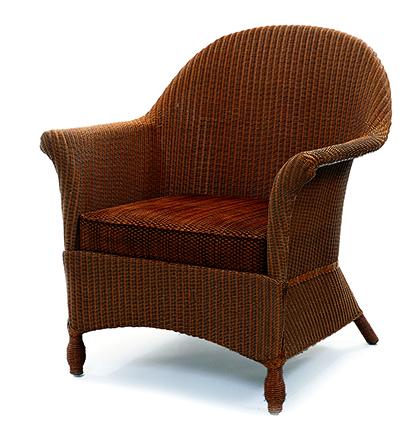 Spinning paper
The elegant lines and strength of traditionally made rattan furniture are advantageously created using our iamKraft Spin®, designed to be spun. The paper can also be spun to be used as yarn in carpets and tablecloths or in waxed workmanship used as material for matches.
All our kraft paper products are certified to be used in conjunction with food in temperatures up to 90°C. Our iamKraft® absorbent and cascading kraft paper can also be included with the special property "OvenSafe", a heatproof paper certified for use in temperatures up to 220°C.
The five speciality papers have their own variants and surface weight areas. See our Paper selector for more information.
Nordic Paper is certified for both FSC® (FSC-C102767) and PEFC.
Our range of Speciality paper

| | |
| --- | --- |
| Absorbent, Surface films | iamKraft® Surface |
| Absorbent, Cooling pads | iamKraft® Cool |
| Absorbent, Laminates | iamKraft® Lamin |
| Calendered | iamKraft® Calendered |
| Interleaving paper | iamKraft® Leaf |
| Electrotechnical paper | iamKraft® Electro |
| Spinning paper | iamKraft® Spin |
iamKraft® MG paper
Our unbleached MG Kraft paper offers outstanding printability as well as unmatched durability – among the strongest you'll find anywhere. 
iamKraft® sack paper
The strength of our Sack paper allows you to reduce the amount of packaging required.
Paper selector iamKraft®
Are you not sure of the papers end use ? Try our Paper selector where you fill in different properties such as surface smoothness and type of operation and the selector will guide you.