Agenda 2030
Agenda 2030 and the UN's 17 Sustainable Development Goals (SDGs) provide a common road map for all the world's nations and companies for long-term sustainable development.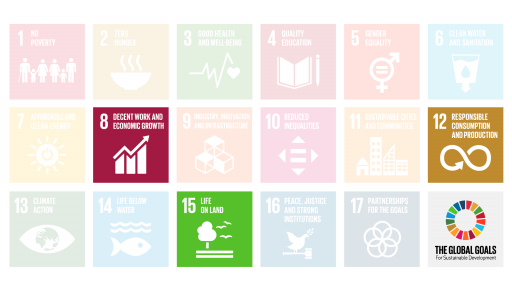 Nordic Paper has analysed the Company's operations, impact and sustainability efforts based on the framework for Agenda 2030 and the SDGs. The assessment is that Nordic Paper has the highest capacity and potential to impact Goal 8 Decent Work and Economic Growth, Goal 12 Responsible Consumption and Production and Goal 15 Life on Land. 
The materiality analysis carried out and the Company's selected focus areas continue to support the SDGs identified.