Agenda 2030
The UN's 17 global sustainability goals, listed in Agenda 2030, form a common guideline to long-term sustainable development for all countries and companies in the world.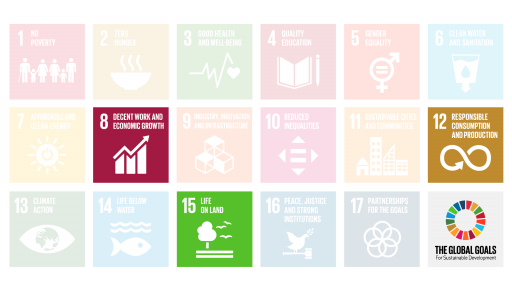 As the name implies, the work should be complete, and the targets achieved, by 2030. New demands will be placed on the pulp and paper industry during the important transition towards a more sustainable use of resources, not least because forests are regarded as a source of raw material for many other products and needs than just paper, which must be balanced against the goal of nurturing biodiversity.
In 2018 Nordic Paper identified Goals 8, 12 and 15 as being those we can influence and contribute to the most. During 2019 this work was developed further and concretized by identifying interim targets in accordance with Agenda 2030. These are goals than can be linked to existing goals and activities within the company.